Related Articles Around the Web
SUBSCRIBE TO OUR NEWSLETTER!
126th St. & 38th Ave @ Citi Field, Flushing, Queens 11368
Monday & Tuesday: Closed - Wednesday & Thursday: 4:00pm-10:00pm
Friday & Saturday: 12:00pm-12:00am - Sunday: 12:00pm-10:00pm
* Hours may change due to a Citi Field event *
Are you old enough to enter this website?
You must verify you are 21 years of age or older to enter this site.
Sorry, you have to be 21 years and older to enter this site.
Close
Beer Pong When You're 40
What did you do last night? Beer pong.
Also not just regular beer. The high alcohol stuff, too. That 120 Minute IPA is no joke. But you got this. No headache, no nausea, no hangover. A miracle. But you still hurt somehow!
You check your phone. A message from your opponent. You read in his cheery voice: "Hey, man. Good game last night. Take care. -c." Chase signs his texts because of course he does.
---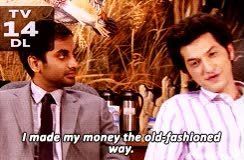 Chase is basically Jean-Ralphio gfycat.com
Watch jean ralphio gif GIF on Gfycat. Discover more aziz ansari, ben schwartz GIFs on Gfycat
You won the game and don't have a hangover. But you feel like you got ran over by--not a truck--an aggressive bicycle delivery driver.
You have ibuprofen. A responsible adult approaching middle age. Of course you have them. Pop a few of those.
Plop on the couch and turn on the TV. You got John Wick in the Blu-ray. So you turn it on. You've seen it before. Dozens of times. What was the first movie you saw Keanu Reeves in? Bill and Ted, of course. Keanu's over 50 now and he can do that.
You wonder, Does he hurt in the morning?
You're 40. You're 40 years old and getting out of bed this morning _hurt_ for some reason. What did you do? Not just the back, but also shoulders
This, you know, is getting older. Your parents teased you about it. You teased your older friends.
And now it's you. You're not going be able to roll as hard as Chase. He kept telling you to use the fastball method. Throw it low and quick and yeah that, right there. Especially with the low ceilings in that apartment. It worked: but at what cost?
If you don't keep tabs on that body it's just going to get worse. So, here we are. You ready? Ready. Turn on that grunge playlist I know you got and get ready to do this.
Stretch!

All athletes know this. Stretch those muscles. Through decades of adulthood and the current political climate, your shoulders are tense. Hard. Unfeeling to the burdens you place on them all day running and working and haven't relaxed properly in a month of Sundays or some other saying your grandparents used to have.
Stand up and stretch a little. Gently! You don't want to throw out your back before you rematch Chase. Try these:
Put your arm across your chest, almost like you're going to do that dab thing that the kids did 4 months ago. Hold the elbow with your opposite hand, pull gently. Repeat with the other side.
If your apartment is like mine, you might not have that much space. Consider: place one hand over the other in front of you with straight elbows, then turn a little to each side.
Lace your fingers behind your back and lean forward gently. Try and make your arms point as straight upwards as you can.
Form Follows Function
Check your form. You're throwing a ping pong ball, not at the 3 pointer line or the pitcher's mound.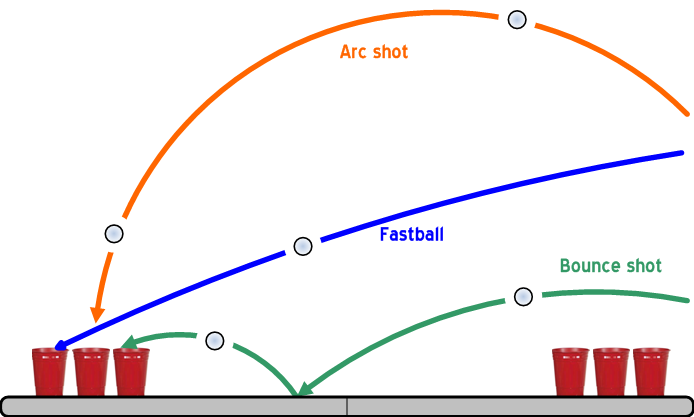 Don't fall for fastball. Via upload.wikimedia.org
Seriously? 30 Proof Beer?

You know your limits. Playing with high alcohol, though? Your liver isn't 20 anymore. Even if you can't feel it the next day, there is a long term cost to that. Consider...not beer.
Just water. Water is fine. You need to stay hydrated anyway. Chase will understand. Right? That guy must spend all day in the gym. Drinking Brawndo or something with electrolytes.
Chase wouldn't know real musicPhoto: Marcela Laskoski
To sum up: At 40, you are just learning now what it's like to be getting old. It's fine. It happens. Kind of the nature of time and the lack of the boomers actually providing basic health coverage. But there's no reason to be stubborn about it.